Roofline elements such as fascias, soffits, bargeboards and guttering are vital, but they are often forgotten about, at least when it comes to home maintenance. Failing to correctly identify and deal with roofline problems – an all too common habit in Britain – leads to deeper-lying damp and structural issues. Moreover, the repairs can be gallingly costly if the situation is not tackled in good time.
Key roofline elements
A. Guttering
With its watertight seals and wider gutter joints (which allow it to expand and contract with the heat without snapping) Everest's guttering easily passes BS ENEN 607 requirements.
B. Downpipe
Essential to protect your foundations by channelling rainwater safely to the drains, Everest downpipes come in a choice of square or round, uPVC or cast-iron effect and contemporary colours to blend in with any style of property.
C. Fascia
Everest's maintenance-free, impact-resistant fascias protect your roof timbers' rafter ends from the British weather, and come in a range of styles and colours.
D. Soffit
Essential for neatly protecting the gap between the siding and roof edge, Everest's soffits make a watertight all-round fit, need no maintenance and come in a range of great colours.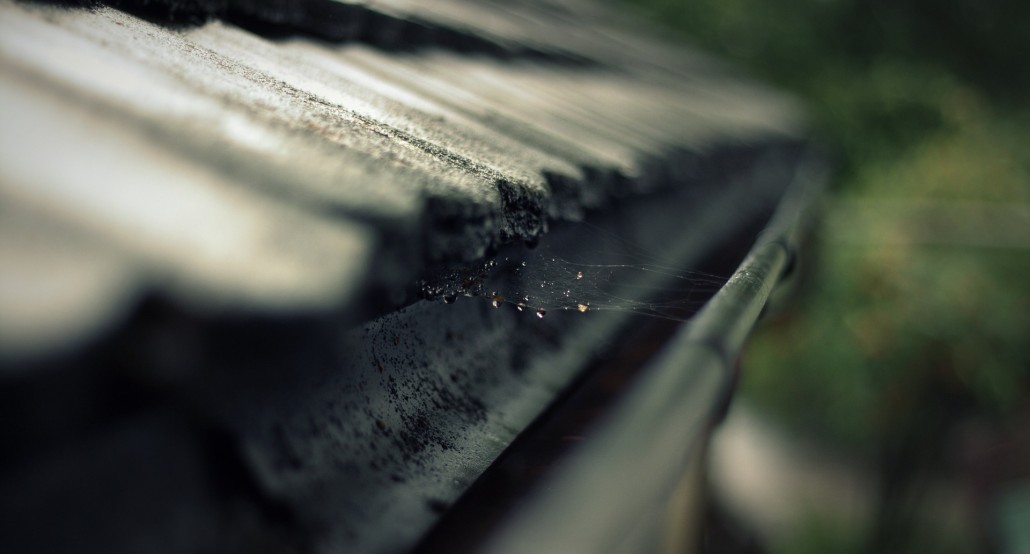 E. Bargeboard
Made to prevent water from entering the roof lining in your gable ends, Everest bargeboards are 25mm thick and made to measure perfectly, so you never need worry about water ingress again.
F. Gutter guard
If you haven't got these, trust us – you want them. They ingeniously prevent moss, leaves and debris from blocking up the gutters to save that laborious chore of climbing the ladder every year to clean it all out.
The fact is, checking your roof for damage is not regarded as a priority for homeowners. But that is exacerbated by a case of "out of sight, out of mind", says Richard Andrews, national technical manager for Everest.
"The problem with the roofline is that we don't look up at it very often, and so don't realise there is an issue until the damage has been done," says Richard, who is based at Everest's headquarters in Cuffley, Hertfordshire.
"Generally, anything to do with the roof can be expensive, because it is difficult work."
Richard has worked for Everest for more than 30 years and recommends that you should make time to regularly check all the elements of your roofline system, not just the guttering.
Here are the key telltale signs to look out for when it comes to roofline problems:
Peeling paint where the roof meets the house
If paint is peeling on either the fascia (which is mounted at the point where the roof meets the outer walls of the house), or soffits (tucked away under the fascia) and barge boards (used on the gable end of a house), it indicates that "the boards are probably rotten and beginning to let water in".
Many properties have timber fascias, soffits and bargeboards which need constant repainting to keep them in good condition. For many of us, painting at ground level is arduous enough but on a ladder, at roof level it becomes even more difficult.
With Everest Roofline this is not a problem: the company's UPVC fascias, soffits and bargeboards never need repainting and are available in a range of white and woodgrain finishes. Like Everest UPVC windows, all they need to keep them looking good is a wipe down with a damp cloth and some washing up liquid.
"Also, see if the gutter brackets have become loose, or even fallen off," says Richard. "If they have, then it is likely that the fascia boards are in poor condition."
Leaves and debris blocking dripping gutters
Gutters that are dripping, even when the weather is dry, could mean leaves and debris are blocking them up. Washed-up dirt can lead to this clogging, which means the gutter cannot drain water harmlessly away from the roof.
In these circumstances, when the weather turns inclement, water might spill from certain points, much like a waterfall. This will damage a home's foundation if not addressed. If there are damp patches on the inside and outside of the property, the alarm bells should be ringing.
Water ingress in fascias
"This happens when the soffit and fascia boards are damaged, and allowing water to enter the roof rafters," says Richard. "Loose or blocked guttering causes water to pour down the walls." If you are experiencing any of the above signs, you need to take action. It may be that the roofline needs more than a clean, in which case it's time to call in the professionals.
Don't leave it too late to repair
"When it reaches a certain stage of damage it is not a do-it-yourself job; you need to call upon experts who know what they are doing," says Richard. "You need someone you can trust, because the roofline is so high up and it is very difficult for the average householder to actually check what work has been done and has been completed correctly." Everest boasts more than 50 years of experience with roofline renovation, and is not the high-cost option that some people perceive.
"We take care of the customer from the outset, and offer lengthy guarantees," says Richard. "Some companies may just over-clad the existing fascia and soffits, which might look good but the damage will continue. We remove all the old fascias, soffits and bargeboards.
"At Everest we also check for asbestos and, if it is present, remove it in the correct and approved way. We install ventilation to allow air movement, prevent the build-up of moisture, and even fit bird combs to prevent birds and bats nesting in the roof space.
Finally, we finish the work correctly: neatly trimming and sealing the job, and making good the ends of newly exposed timbers." With winter's chill now beginning to take hold, it's crucial to act now to prevent what could become hugely damaging, and expensive, roofline problems.