Roofing Services Atherton
Atherton is a town in the Metropolitan Borough of Wigan, in Greater Manchester, England and historically a part of Lancashire. The town, including Hindsford, Howe Bridge and Hag Fold, is 5 miles east of Wigan, 2 miles north of Leigh, and 10+3⁄4 miles northwest of Manchester.
It has a population of around 22,000 people. There are two rail stations in the town – Atherton and Hag Fold – which run services to Wigan and Manchester which are operated by Northern.
Quality Roofing Services Atherton
Chorley Rooftech Ltd has over 35 years of experience in the roofing industry around the Atherton area and offers peace of mind and value for money for all their clients. Is your Conservatory too hot in summer? Too cold in winter? We have the answer, install a conservatory warmroof by Chorley Rooftech Atherton.
There is no need to worry about your roof with Chorley Rooftech ready to get to work! Our team offer roofing services Atherton, covering homes, garages, conservatories and more.
Chorley Rooftech Ltd offer a quality service, without the quality price tag! If you live in Atherton Contact us today for a quote. Visit our Showroom: 88 Bolton Street, Chorley, PR7 3DX
Conservatory Warm Roofs Atherton
A 'warm roof' conservatory has an insulated tiled roof system that's made with composite tiles rather than slate.
Fibre Glass & GRP Flat Roofs Atherton
Chorley Rooftech are North West leaders in bespoke fibreglass solutions.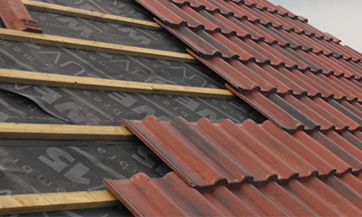 Roof Replacement Atherton
Our roofers in Atherton are experts at installing, repairing, and replacing roofs. We offer a wide range of services to meet the needs of our clients.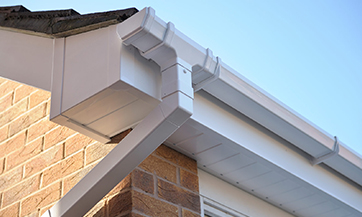 Fascias, Soffits, Cladding & Gutters Atherton
The gutter system is an essential addition to your property, as it will be responsible for capturing and redirecting the rainwater into the downspouts, so don't compromise!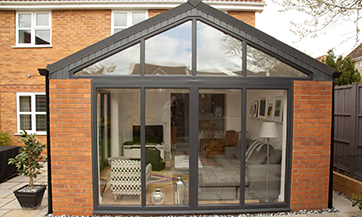 Fully Bespoke Conservatories & Orangeries Atherton
Based in Chorley and covering the surrounding areas for all conservatory cleaning, repairs, glazing, heat reduction & maintenance.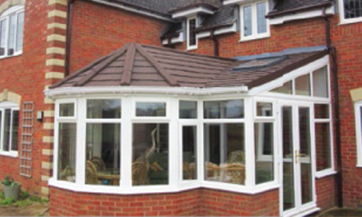 Icothem Timber Roofs Atherton
Your Icotherm roof can include. Velux windows, panoramic glass panels or lanterns. Create a room that you can use all year-round.